This week is Police Week
Many of you know that prior to starting my career in real estate I proudly served with the Mount Olive Twp. Police Department for 18 years. Actually, I should still be working there now, but fate has a warped sense of humor. On a September night in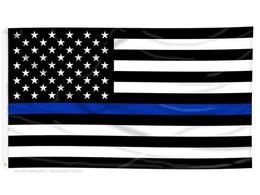 2015, I was involved in an incident that not only changed my career path, but my life…completely.
I am often asked about my police career and what happened that September night. Without going into all of the details of the incident or my injuries, I will say this: God was looking out for me. I am one of the lucky ones. After multiple surgeries and months of physical therapy, my doctors were not able to put me back together (enough) to continue my service and I had to retire from the career I loved. But I am here! I am blessed. And in what I consider to be a completely bizarre twist of fate, I am now your Realtor!
As Law Enforcement Officers, men and women willingly put their lives on the line for others. They know the risks, prepare the best they can, and pray that their skills, and fate, will carry them to the end of their careers. For far too many, this does not happen. I was almost one of them.
This week is National Police Week. For those unfamiliar with what this signifies, let me explain. In 1962, President John F. Kennedy signed a proclamation which designated May 15 as Peace Officers Memorial Day and the week in which that date falls as Police Week. Under normal situations, tens of thousands of law enforcement officers converge on Washington, DC to participate in a number of planned events which honor those that have paid the ultimate sacrifice. Thankfully I am not one of those brave officers who are permanently etched into that memorial wall, but I came way too close.
I ask that you join me in honoring the 146 men and women who lost their lives in service to their communities, state, or nation in 2019 and the thousands of other officers we have lost over our lifetime. You can read all of their profiles here: https://www.odmp.org/ It may be eye opening! I also ask that you pray for our active duty officers and their families. They are facing unprecedented times and need (and deserve) our support.
Please stay safe and stay healthy! As always, I am here for any of your real estate needs!